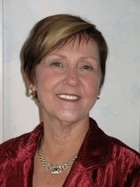 a few of my favorite things:
Books
: I read all kinds (from re-reading the classics to the latest John Grisham to everything and anything on karma, past lives, and laws of attraction. I have a Kindle, but still love holding a book, especially late at night, curled up in bed with a good read.
Movies:
I'm a sucker for a love story, even if it doesn't have the classic "happily every after " ending:
Dr Zhivago; The Way We Were; Gone with the Wind. For suspense: Three Days of the Condor and
A Murder of Crows.
Television
: Mostly to decompress at the end of a day behind the computer. Can't resist: Project Runway, Bones, and The Voice.
Guilty Pleasures
: Dark chocolate, coffee frozen yogurt, Santa Margarita white wine, long days with nothing to do but read (or write). And Scrabble with my sister, Janice, and her daughter Lisa. We play for just enough money per game to make it interesting!
---